Points To Consider While Purchasing Weightlifting Belts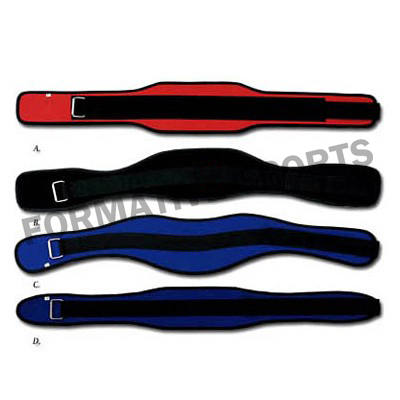 Weight Lifting belts are among the most important accessories for the weightlifters. These products aim to protect the waist from the shocks that can arise in the course of weight lifting and hence, You need to ensure that you are picking the best quality products that can extend you the necessary comfort and safety. Here are the key points to consider while buying these accessories.
Does the belt have enough strength to protect your waist from the sudden shocks due to lifting weights?
As stated above, the purpose of the Weight Lifting belts is to protect the waist from the shocks and jerks that arise when you lift the weight. If you are not adequately protected in those instances, you can incur devastating injury that can even result in permanent disability. Hence, these belts have to have enough strength to protect you from such shocks. Such injuries can even shorten your professional career in an untimely manner.
Is it durable?
It is obvious that as you go on using the belts, it will attract wear and tear and hence, you need to check the durability of the products. In this regard, it will be wise to approach the reputed providers that can ensure the qualitative standing of the products, manufacturing the products from the top grade materials for which the product offers the longest durability. As such, you will not have to procure these products in shorter intervals and hence, you can incur some significant savings in the long run.
What about the return and refund policies?
Another point that you need to consider is the return and refund of the products. You will not like to waste the money on products that will not serve you utility. Hence, before you are placing the order, check if the party operates with fair terms of return and refund of the goods that will safeguard your financial interests.
Selecting the product and the provider, considering these points will enable you to pick the most delightful belts for weight lifting that will produce the sweetest value in return of your money.