Customized Collection of Tracksuits: Getting Ready For Action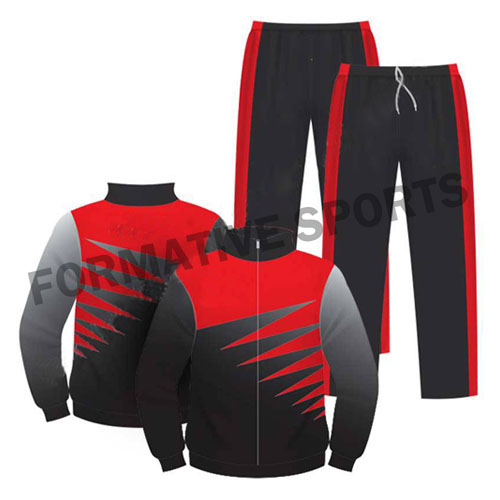 We all love to wear tracksuits. These are specially created collections which are worn during the workout time. The workout is very important for the athletes. There is a famous saying "Practice makes the man perfect". This phrase perfectly manifests the importance of workout and practice. As every occasion demands separate outfits, the same is true for the practice session. In this, special collection of outfits is required in order to offer full flexibility to the players.
The tracksuits manufacturers are bringing forth amazing range which helps to cater the requirements of the athletes. They are offering their collection in amazing designs and shades. The change in the fashion trends has also influenced the designing of the sports outfits. The athletes want exclusive collection which provide them amazing looks. The human psychology is behind everything. It is the desire of every human being to wear amazing collection. This helps in improving their personality trait. The overall result of this is better confidence level and improved performance. The same is true for the players and athletes. The better they look, the more confident they feel.
Nowadays, the customized collections are in high demand in the market. These are made to order collections. In the custom tracksuits, the designs and shades are provided as per the guidelines of the clients. In addition to this, these collections contain some distinctive features. These may include the team name, logo, etc. These features help in providing a unique identity to the teams. More importantly, these features are related to the branding of the clubs and teams.
What is so special about the collections? These collections are provided with the sublimation printing technology. This is a versatile printing technology which is used to provide high-definition prints on the fabric. This technique involves tremendous work of the computer tools. The designers use computer software to create impeccable range of designs on the fabric. These designs get directly imprinted on the fabric with the help of the sublimation printing technique. In this, transferable paper is widely used. This paper helps in providing amazing motifs to the fabric. Some amazing features of these motifs are they are durable and reliable. They can easily withstand the the tough playing conditions.