Team Uniforms: The Amazing Designs To Look Great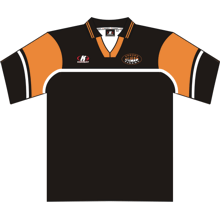 Whether you are related to any sports like cricket, soccer, rugby, basketball, etc, you need to wear the uniforms. These provide us unique identity and help in generating the feeling to win the game. In order to cater to the requirements of the teams and players, the team uniforms manufacturers are offering their collections in comprehensive range of designs and shades. They are preparing their collections as per the latest fashion trends.
Every human being love to wear the amazing range of outfits. The reason being, it gives immense pleasure when people around, look at you and praise you in admiration. This helps in boosting the confidence level of the athletes. The same is true for the athletes and players. Nowadays, they are considered as the style icon for their millions of fans and they want to mark impression on them. They need impressive outfits which help in offering them unique identity and that too in style.
The designers are providing amazing color combinations along with printed motifs on their collections. Those days are long gone when only conventional color combinations were used for the creation of sports costumes. Nowadays, the designers are using advanced tools of designing to make their collections more appealing.
Let me discuss one sporting event which is quite popular. We will be discussing its uniforms. It is Man's game, world's largest playing sporting event with millions of fans across the globe. Soccer is considered as the most promising sports.
The soccer uniforms manufacturers are offering their collections in appealing designs and shades. Nowadays, the customized collection is highly demanded. These collections are made on demand and offer amazing looks to the players. The main reason for the high popularity of this collection is that it contains some special attributes. Some of the prominent attributes are the logo and team name.