Discussion on Amazing Collection of Polo Shirts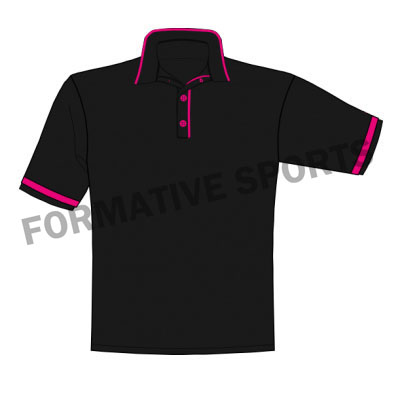 The polo shirts are considered as the most amazing outfits which are widely worn by millions of people. These outfits are highly demanded owing to the fact that these offer full comfort and flexibility to the wearer. The main reason for their high demand is that these can be clubbed with pants, trousers and jeans.
The fashion industry is passing through a fast pace transformation. Owing to this, new designs and shades are coming on the surface on a regular basis. The designers are striving hard to provide amazing range of motifs to their collections. They are offering their collections in different colour combinations and shades in order to meet the diversified fashion taste of the buyers. The polo shirts manufacturers are bringing forth some of the most amazing designs and shades which perfectly meets the requirements of the market.
Let me discuss some designing part related to these collections. The designers are using designs and motifs in the form of stripes, objects, florals, etc to give presentable looks to their collections. In addition to this, they are also offering plain t-shirts in different colour combinations to meet the end requirements of the buyers.
Apart from standard designs, these are also demanded in the customized specifications. These are special collections which are highly demanded by the teams, colleges, schools, etc. These made to order collections are provided with some noteworthy features like team name, logo, etc. The customization is also provided in terms of designs, shades and color combinations.
Most of the manufacturers are employing polyester as fabric to manufacture these collections. Everyone wants to wear comfy outfits. This fabric is very skin friendly and helps in providing full comfort and flexibility to the wearers. Moreover, the advanced tailoring equipment is widely employed during the manufacturing. These help in offering seamless finishing to the products. From manufacturers, you can easily get the desired collection and that too at competitive rates.