Basketball Uniforms: Appealing Range For Winners Like Looks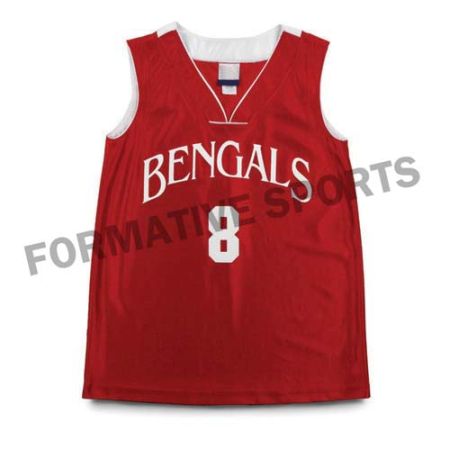 The hoop, the ball and the rectangular court! Any Guess? We are discussing the game of basketball. The game is definitely very awesome and offers tremendous pleasure. The team of six players tries to overcome the opponent by scoring more goals. The point count is of two types. Within the two pointer, the team gains two points and while shooting in the basket from outside this perimeter, team gains three points. There are several other rules which we are not discussing here.
We are here to discuss about the uniforms. The basketball uniforms manufacturers are offering their collection in the customized range. This is specially created range in which the designers provide additional features. The collections are provided with specifications in terms of colours and shades. Moreover, these are provided with characteristics features like the team name, player name, logo, etc. These attributes are very useful in providing new identity to the teams.
The most important part of the uniforms is jerseys. The customized basketball jerseys are available in the market. These are created in different colour motifs and designs in order to meet the requirements of the market.
Nowadays, the sublimation printing technique is widely used in order to offer impeccable designs on the collection. This is a versatile printing technique in which amazing designs are provided on the fabric. In this technology, the computer made designs get directly imprinted on the fabric using transferable paper.