Goalie Uniforms
Goalie Uniforms: Available in Endless Patterns
Designs are very important when it comes to performance. The attractive outfits help in boosting the performance of players at the field. Keeping the concerns of the players in mind, Formative Sports brings forth the awesome collection of Goalie Uniforms. These are specially created in the plethora of designs & shades.
Being noted Goalie Uniforms Manufacturers, we are offering our collection in standard as well as in customized designs. In this, we develop our collections as per the specifications of the players. The teams just have to offer us the requirements and our designers will create the collection as per your needs.
Custom Sublimated Goalie Uniform
Our manufacturing facility is equipped with sublimation printing technology. This is a versatile innovation related to printing in which the designs get directly imprinted on the fabric. The designs printed using this technology are considered as far better than conventional screen printing technique. The designs have the property to withstand adverse playing conditions.
Our goalie uniforms are manufactured at our in-house factory. This helps in providing excellent quality in our products. We have used high quality fabric which helps in providing full flexibility to the players during the game. Moreover, our quality maintenance cell also tests our products prior to dispatch. Our uniforms including Goalie Shorts and Shirts in customised designs, sizes and patterns.
Global Goalie Uniforms Suppliers & Exporters Australia
We are global goalie uniforms suppliers & exporters in Australia. We are proudly offering our complete range in USA, UK, France, Argentina, Spain & several other countries. Our complete collection is available at competitive rates.
We are specialized in manufacturing the customized collections. In this, the teams and clubs are requested to provide us the specifications related to the designs and colours. Our competent team provides you with the designs as per your need. We believe in serving the clients in the best possible manner. For this, we use advanced equipment of tailoring during the production. This enables us in providing the seamless finishing and durability at the same time.
Salient features
All standard size available
Also available in customized designs
Seamless finishing
Attractive designs and shades
Competitive rates
Technical Specifications
100 percent genuine range
Premium grade polyester fabric
Also available in customized fabric
For more details please click on the links given below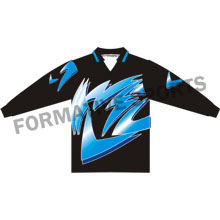 Goalkeeper Jerseys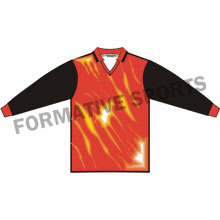 Goalie Shirt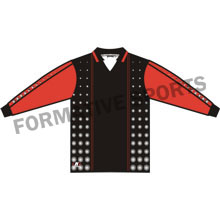 Soccer Goalie Jerseys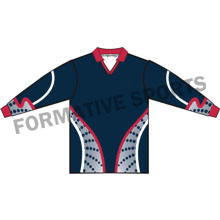 Custom Goalkeeper Shirts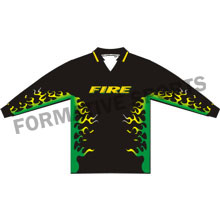 Goalkeeper Shirt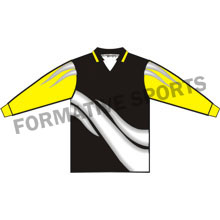 Custom Goalie Shirt
Formative Sports offers Goalie Shirts that are manufactured by us in various colours, designs, prints and patterns. These shirts are usually worn by players while performing on field. Goalie Shirts are available with logos, team player name, numbers, etc. In fact, these are also used for promotional purposes that help in promoting particular brand. Keeping in mind the choice of various clients, we use advanced procedures like cut & sew and sublimation, so as to offer exclusive designs of shirts in attractive colours. Owing to our well versed customization unit, we are able to provide custom Goalie Shirts according to client specifications. As such, we are glad to introduce ourselves as one amidst the reckoned Manufacturers, Exporters and Wholesale Goalie Shirts Suppliers from Pakistan.
more...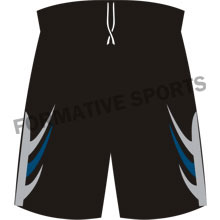 Custom Goalie Shorts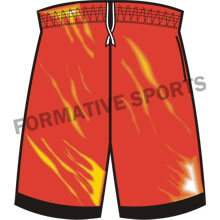 Sublimated Goalie Shorts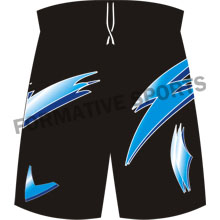 Soccer Goalie Shorts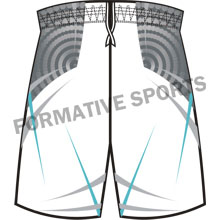 Goalkeeper Shorts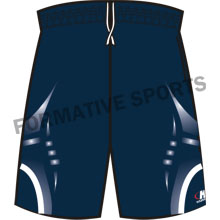 Goalie Shorts
Padded Goalkeeper Shorts
Get attractive range of Soccer Goalkeeper Shorts by Formative Sports, which has no other alternative in the market. Soccer Goalkeeper Shorts are designed using finest quality fabric that has appealed to the style statement of a large number of soccer players. This range of Soccer Goalie Shorts that we offer has won huge accolades in the domestic as well as international markets.
more...