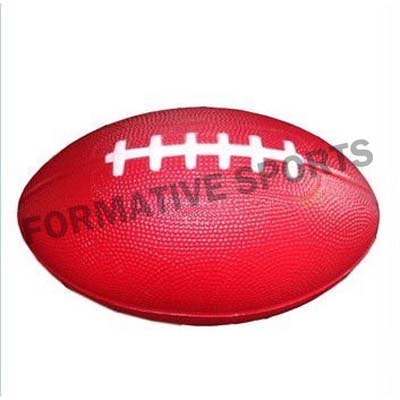 Offering the widest range of sporting goods that resemble the highest qualitative standing, Formative Sports, is a global leader among the manufacturers and exporters to similar range of items. In instances the buyers look for the Soccerball FootBall or any other types of sports goods, they feel confident to deal with this provider. What make this provider, such reliable and trustworthy? Paragraphs underneath shall discuss the answer to this question.
One stop access to the largest collection of goods
The manufacturer offers the largest collection of sport goods that enable it to offer instant solution to the quest for the sporting uniforms, accessories and gears. For instance, you may approach this provider for an inexhaustible portfolio of Soccerball FootBall, coming in various options for size, design, and color. Likewise, the manufacturer can customize the products to offer you the solutions that are tailor-made for your needs. Such massive product portfolio enables the buyers to get a one stop solution to their needs and it saves them their time and effort.
A manufacturer that has got the reputation for offering the best quality products
One of the major factors beyond the massive popularity of this manufacturer is that it ensures the qualitative standing of the products. The manufacturer utilizes the best grade raw materials and ensure flawless construction of the goods and hence, it stands assured that the goods will resemble the highest quality. These products offer the users the highest utility as it comes with the longest durability. The sporting goods from Formatiev Sports always delight the buyers.
You are assured to get the most reasonable quote
The best part about this provider is that they offer the best quality products at the most reasonable rates. You might hold the notion that the best quality products are always high priced. Dealing with this provider, you will find that this is not obvious. Hence, you get to win 2 deals at a go, partnering with this manufacturer.
Formative Sports hold regular exports to various countries across the world wherein its products are highly sought-after for the values it offer in return of the money.